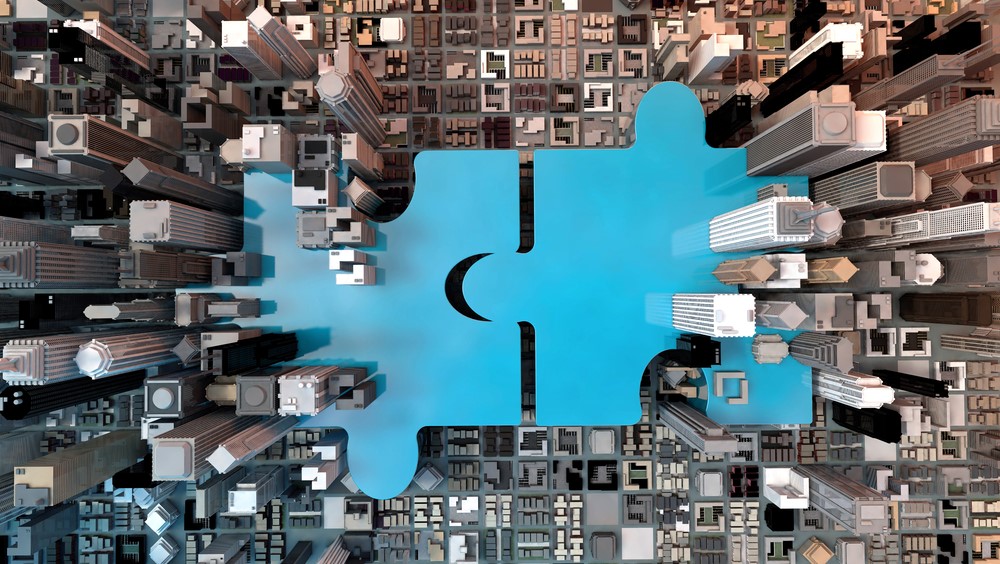 Christopher Coyne, CEO of 888AFRICA, has not ruled out the brand dipping its toes into the M&A well once again following the purchase of BetLion earlier in the month.
This saw numerous potential avenues opened up in what was billed as a "critical step" for the operator, with the online casino and sports betting operator licensed in Kenya, Zambia and the Democratic Republic of the Congo, and headquartered in Nairobi.
This builds upon the current market boasted by the joint venture, which was founded in March 2022 and is part owned by 888, with the 888bet brand initially going live across Kenya, Tanzania, Mozambique and Zambia seven months later.
"OUR GOAL IS TO BE THE LEADING PROVIDER OF CONTENT IN ALL OF OUR ACTIVE AFRICAN MARKETS BY 2027"

Furthermore, it was recently revealed in the gambling group's second quarter breakdown that 888AFRICA reached over one million customers across these four markets, demonstrated strong month-on-month revenue growth and is profitable and cash generative on a run-rate basis.
Following these developments, Coyne spoke to CasinoBeats on the strategies surrounding BetLion's purchase, internal ambitions of the move, if further purchases will follow and what could lie ahead during the remainder of the year and beyond.
CasinoBeats
:
Could you elaborate on some of the reasons behind the establishment of 888AFRICA? And the internal ambitions that it was hoped would be achieved?Christopher Coyne
: We founded 888AFRICA in March 2022 as a joint venture between 888 Holdings plc and six industry veterans, to super-charge growth in the emerging markets across the continent. The combination of the history, credibility and trust of the 888 brand, combined with a really entrepreneurial operation gives us a unique combination to drive rapid growth.
Since founding the business, we have implemented an ambitious strategy to expand across Africa's regulated online betting and gaming markets including Kenya, Tanzania, Mozambique and Zambia.
Our goal is to be the leading provider of content in all of our active African markets by 2027. Over time, we will also potentially look to add other, non-Africa geographies and aim to have similar success in these regions.
CB
:
How would you assess the journey so far?CC
: We are very pleased with progress so far, and are on track with our stated strategy and to deliver against our ambitions for growth. We are already live in four markets (Kenya, Tanzania, Mozambique, and Zambia), which are performing promisingly, and we are already amongst the market leaders in Mozambique, which has been the 'standout'. We plan to increase this to six or seven live markets by the end of 2023, and eight by the end of H1 2024.
"WE EXPECT TO ADD MORE ENGLISH-SPEAKING MARKETS IN COMING YEARS"

Our team has been brilliantly curated across all parts of 888AFRICA and this has been a huge success, with two thirds of staff based on the continent. We continue to improve our tech team in particular, and are really excited about the quality products due to go live at the start of the season.
In terms of marketing, we are bringing on our millionth first-time depositing customer next week, which is a huge milestone, and shows our success in attracting new customers to our exciting new brand. With all this progress, we expect 2024 to be a very strong year for 888AFRICA.
CB
:
The 888bet brand entered into a number of regions upon going live. Why were these targeted? And which fall on the radar for potential future entries?CC
: Our plan from the start has been to target markets above a certain population size, and that are regulated and stable (both economically and politically). We also aim to enter markets that we know we can compete in. We tend to avoid markets that are already overly competitive, for example Nigeria, as this makes it tough and cost-ineffective to penetrate.
We expect to add more English-speaking markets in coming years, and will aim to target those that we see as the biggest opportunities. Our approach is very precise, and we have a target list of desired markets.
CB
:
The purchase of BetLion has recently been detailed. Why was this particular operator selected? What benefits will this bring?CC
: The acquisition of BetLion is a critical step as we aim to create truly unique betting and gaming experiences to players across Africa. BetLion has already showcased a strong established performance, particularly in Kenya and Zambia, so will be a strong addition to the wider venture.
"THIS WILL LIKELY COME WITH ORGANIC GROWTH AS WELL AS M&A, WHICH WILL BE EVALUATED AS APPROPRIATE DEPENDING ON THE COMPANY AND TIMING"

The acquisition will enable us to access the brand's millions of registered customers, whilst granting access to new leading tech options via leading tech partners, with the BetLion team having worked hard with partners to develop a really strong local offering. The team at BetLion are also highly knowledgeable and experienced, leading in their fields, and their skills and industry contracts will be very important to 888AFRICA moving forward.
CB
:
Could we see 888AFRICA enter the M&A arena again in the future? How do you evaluate potential targets?CC
: We do not have anything to be announced at this time, but never say never. We are ambitious and want to grow as fast as possible in the markets we are focused on. This will likely come with organic growth as well as M&A, which will be evaluated as appropriate depending on the company and timing.
What we are seeing from the early signs with BetLion is very encouraging, and fills us with confidence that we have the team and capabilities to turbo charge existing platforms and businesses, making locally targeted M&A an exciting opportunity for the future.
CB
:
What are the ambitions through the remainder of the year and beyond?CC
: Our near-term aim is to maximise all benefits that have come from the BetLion acquisition. Alongside this, we aim to launch into at least two new markets in the coming months.
We are also looking forward to the launch of the new football season in September, which we hope will prove profitable, whilst the team continue to focus on improving quality across our sportsbook, crash gaming and gaming/casino offerings.
I am very excited about the future and the direction
888AFRICA
is heading in. We are set up for a very strong second half of 2023 and start of 2024, and look forward to continuing to grow and capitalise on further opportunities over the next year and beyond
Source: casinobeats.com